The cosmic adventures of Ama and Dente (Dante's Divine Comedy graphic novel)
An independent and multifaceted Dante
Reading Dante, in the past 20 years, I have had at least two illustrative stages. The dramatic first: all designs were pure despair. Then in the second reading a Dante was born slowly, bewildered and frightened who gave me more comical designs, also playing down Hell. So I mixed the two substances, drama and comedy, left some monsters of the first phase re-set in a desecrating and lighter atmosphere, like a comic book, and gave freedom to the visions that freed themselves from the weight of the tragedy. As Calvino says in his American lessons, the challenge is to make lightness coexist with heaviness. At the third reading, where necessary, I added some views that I had skipped and that I had not rightly given space to. The result is a Dante Indie (independent), non-canonical, not in plaster, who would like to reach readers of all ages (certainly starting from 10 years due to the complexity of the topics covered) and make us reflect on our human condition, as only the great poet managed to do.
196 illustrations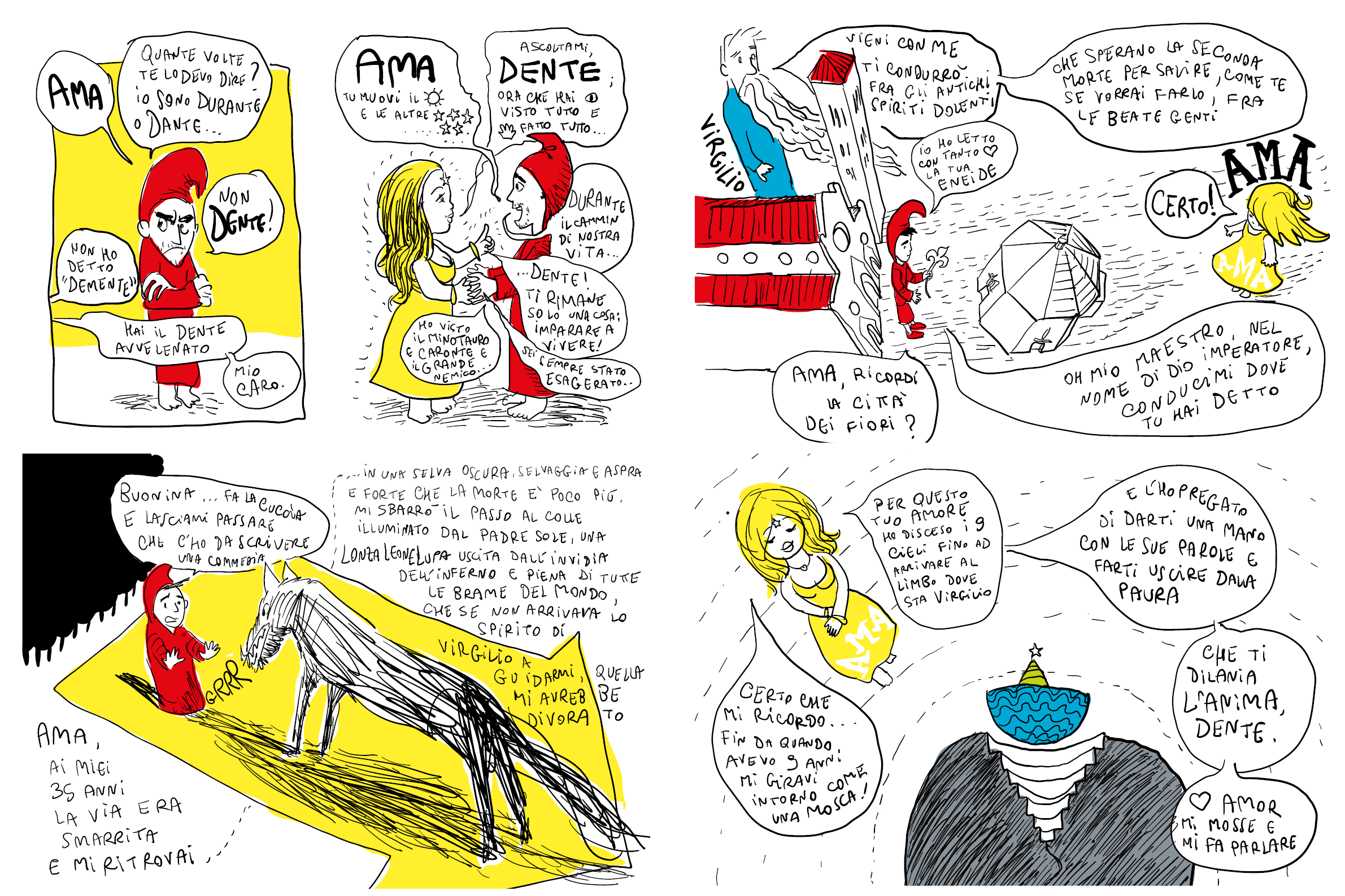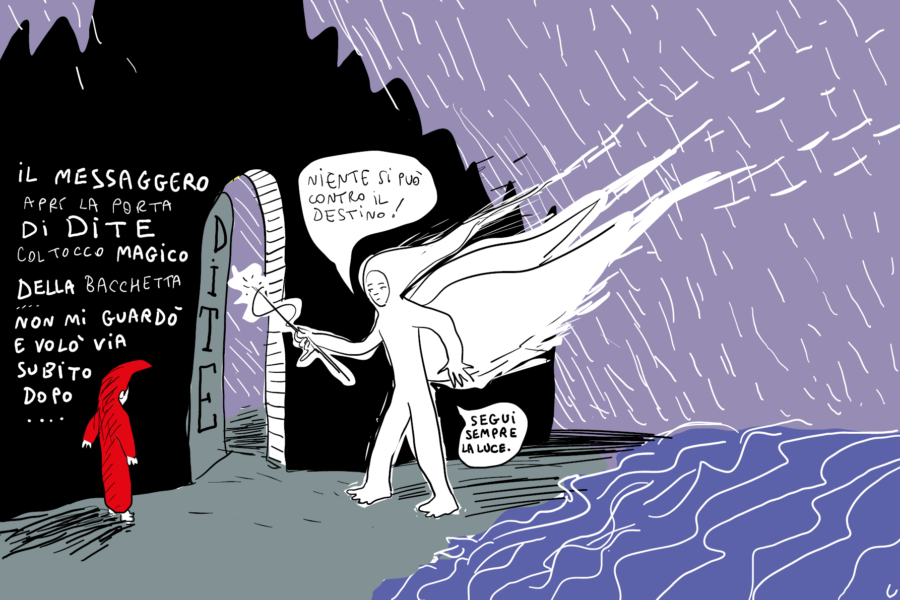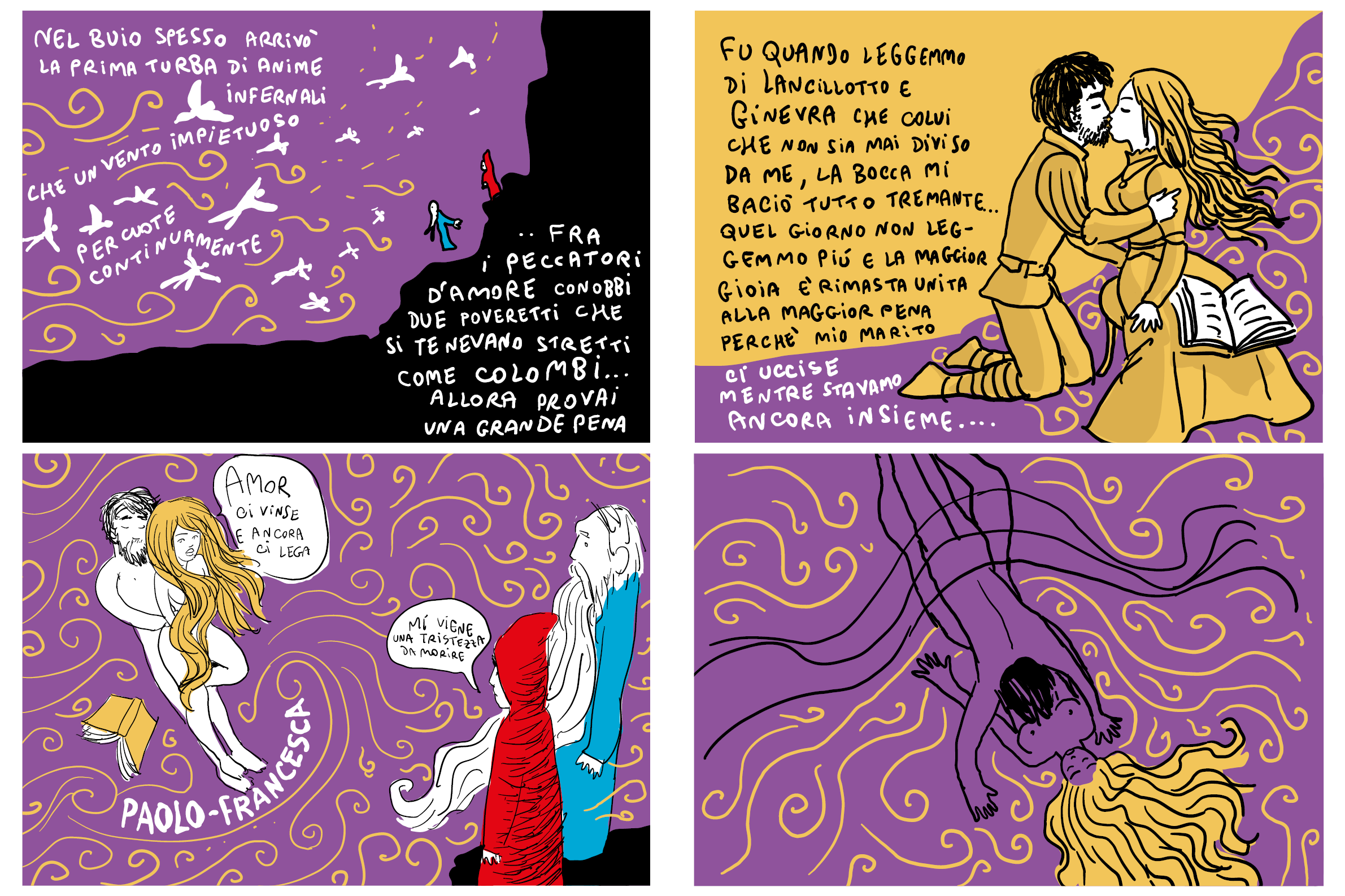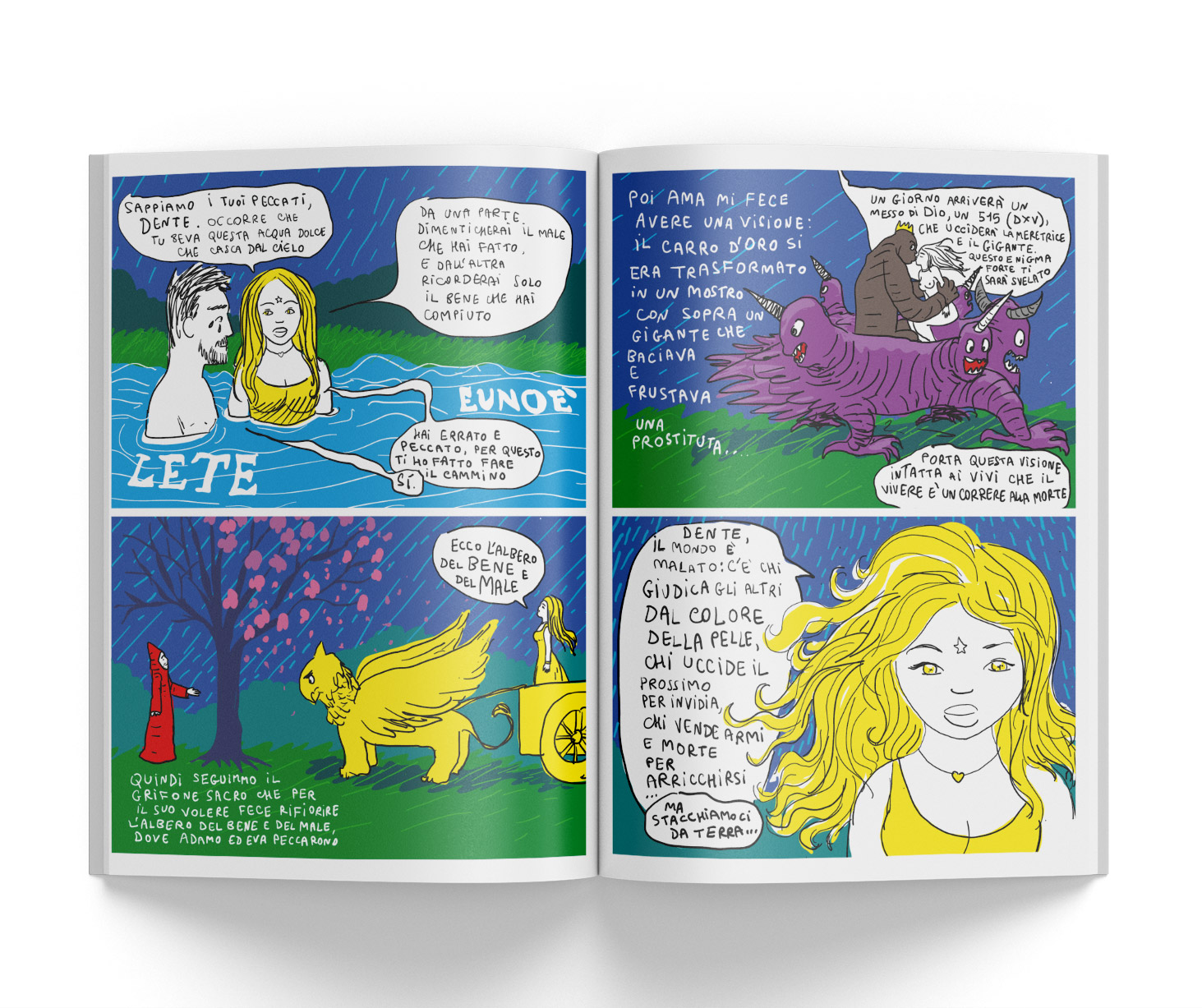 ---
Guardaci ben! Ben son, ben son Beatrice!
Come degnasti d'accedere al monte?
non sapei tu che qui è l'uom felice?
---