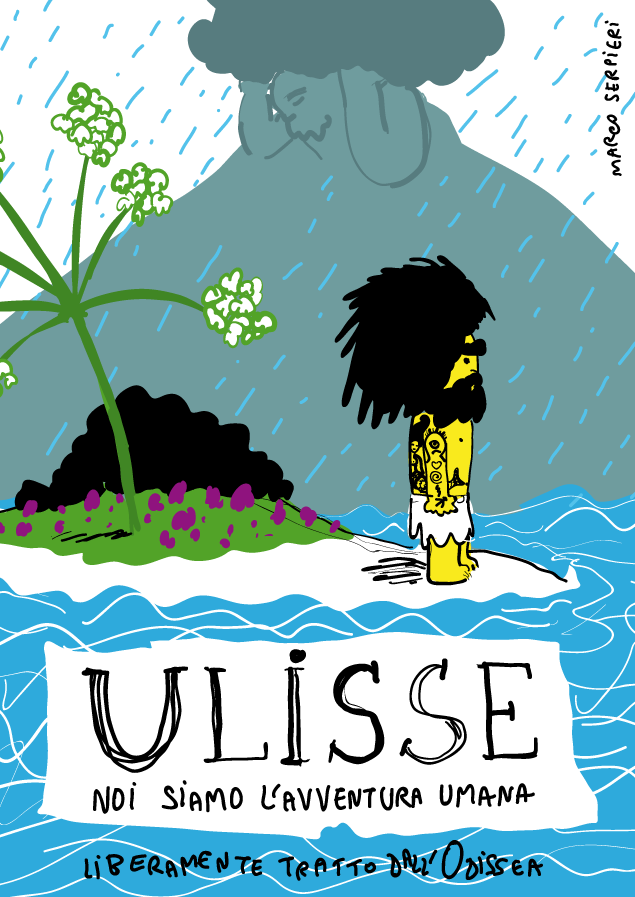 Ulysses has tattooed on himself everything that has happened and also that will happen after: Polyphemus, Circe, the sirens, the return to Ithaca … Pythagoras, Aeneas, Dante, Orlando, Romeo & Juliet, Don Quijote, Newton, Pinocchio, Treasure Island, Charles Darwin, Sherlock Holmes, Albert Einstein, Bilbo Baggins, Alan Turing, Luke Skywalker, Pacman, The Alchemist, Harry Potter, Tim Berners Lee, Avatar ….
After retracing and illustrating PINOCCHIO, DON QUIJOTE, ORLANDO, DANTE and ENEA on a backward journey, I am touched by Ulysses whom I have always touched on several times.
My name is Nobody, a word … I am made of archetypes
Ulysses, tattooed with his life, fears and hopes, meets Polyphemus, the great hunger, and in an initiation from the opening of the third eye he subdues him by blinding and deceiving him: "Nobody has blinded me", Polyphemus will say. Ulysses has used the trap inherent in the words themselves and wins.
The illustrations begin from the 5th canto, on the island of Ogygia.